Is Chattarpur a good place to stay?
12 December, 2022
By Admin: admin
Comments: 00
Is Chattarpur a good place to stay? Whenever we plan for something the first question that comes to our mind is why? and if you are planning a home in Delhi then why do you choose Chattarpur? Here we give you all details about the Chattarpur. Then you decided why you choose Chattarpur.
Chattarpur: Is Chattarpur a good place to stay?
Chattarpur is located in South Delhi. It is one of the well-known localities of South Delhi, and its PIN code is 110074. The locality falls under the South West district of Delhi. This area is very famous for Chattarpur Temple. This temple is the second biggest temple in Delhi after Akshardham Temple. The main key feature of Chattarpur is its connectivity. Chattarpur enjoys the best connectivity through metro, buses, & auto with other areas of Delhi. Chattarpur enjoys excellent real estate demand owing to its superior connectivity to the employment hubs of Mehrauli-Gurgaon Road and Saket.
This would be the best place if your office is in Gurgaon. However, if you are working in any other part of Delhi, then you will spend most of your time traveling as this place is far away from any parts of Delhi and Noida. Chattarpur is very close to Gurugram.
Chattarpur is the greenest area of Delhi. This area has lots of farmhouses. That's why the pollution level is less than in the other areas of Delhi.
Metro Connectivity: Why You Choose Chattarpur?
This area is well connected to various parts of Delhi via a strong metro network along the yellow line of the Delhi metro. The nearest metro station is the Chattarpur metro station. Other metro stations close to Chattarpur are Sultanpur, Qutub Minar, and Saket.
The upcoming silver line metro is like the cherry on top. This line will connect you to Tughalakabad to Delhi Aerocity. On this line, Chattarpur will have its own metro station named Chattarpur Mandir. This line covers 15 stations from Tughlakabad to Delhi Aerocity. This line is expected to be completed by September 2025.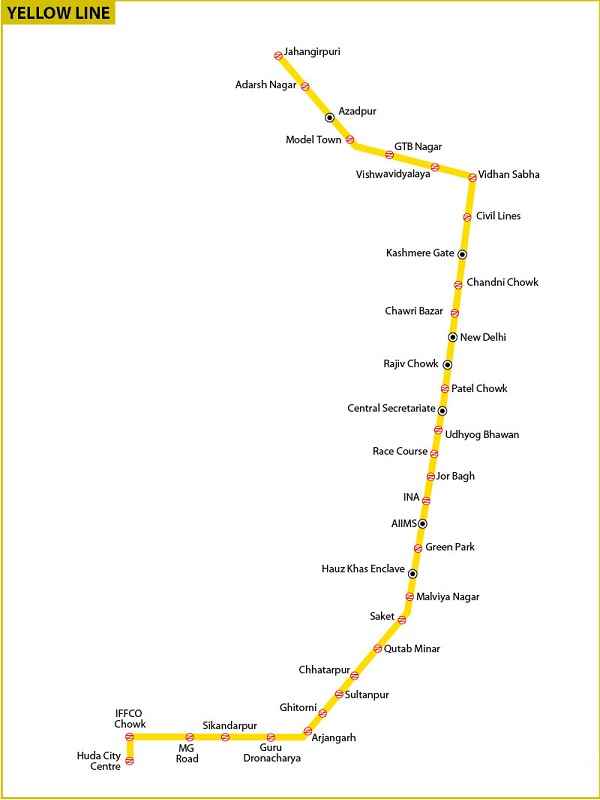 Both lines (yellow & silver lines) enhance the connectivity of Chattarpur with other areas of Delhi.
The airport is just 12 Km. & Gurugram Border is just 9 Km from Chattarpur.
घर लेने से पहले रखे इन बातो का ध्यान
Properties In Chattarpur: Why You Choose Chattarpur?
Chattarpur enjoys the best real estate demand. Here you will get every kind of property. 1 BHK, 2 BHK, 3 BHK, 4 BHK, Independent House, Under-construction project to ready-to-move. The most important thing here you will get the property at less price as compared to other areas of Delhi. The sizes of flats are big and the price is less than the other areas of South Delhi. 2 BHK Flats starting from 32 lakhs, & 3 BHK Flats Start from 55 Lakhs.
If you want to know more about Chattarpur then watch this.
This information is enough to decide why you choose Chattarpur.